Zebra ZD420 Direct Thermal Barcode Printers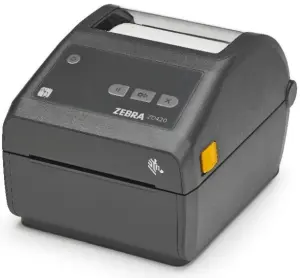 Manufacturer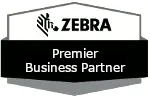 Direct Thermal and Economical, bar code printer.
Print Method - Direct Thermal, No Ribbons!
Print Resolution - 203 & 300 dots per inch(dpi) options.
Print Speed - up to 6 inches per second(ips) depending upon resolution.
Print Width - up to 4.09 in. wide.
Warranty - 2 Year Manufacturer's Warranty.
The Zebra ZD420 Direct Thermal barcode printer is a compact and reliable label printer. With the abilty to print a Direct Thermal label, the Zebra ZD420 provides the quick & efficient printing flexibility your business needs. Whether creating barcode labels for inventory, shipping or the Healthcare environment, the ZD420 printer does it all.
Zebra ZD420 Direct Thermal Barcode Printers - Options
All Options
Accessories
Direct Thermal Labels
Specs
Zebra ZD420 Direct Thermal Description
The Zebra ZD420 Direct Thermal is a faster and higher-quality printer that keeps your business moving. With the ZD420 Direct Thermal, you get an intuitive interface and wireless connections typically found in higher end models. Plus, field-installable connectivity and media handling options allow you to purchase what you need today, yet easily add new features on site to meet tomorrow's needs.
If you need fast 4-inch thermal printers that are easy to use, easy to deploy and easy to manage, then choose the ZD420 Direct Thermal. Building on the legacy of the industry-leading GK Series printers, the ZD420 Direct Thermal Series printers deliver features and functionality that take deployment and management simplicity to a new level.
Additional Strengths of the Zebra re-model Printer:
The ZD420's faster, higher-quality printing keeps your business moving, along with application flexibility and a low total cost of ownership.
If you need new communication or media handling options in the future, no problem. Add serial or Ethernet connectivity, plus a peeler or a cutter, right on site'without taking the ZD420 Direct Thermal thermal printers out of service.
ZD420 Direct Thermal printers run Link-OS and are supported by our powerful Print DNA suite which includes simplified remote management tools that make it simple to deploy large fleets of printers across multiple locations so you can now maintain, secure and troubleshoot printers from anywhere, at anytime-freeing up operations to focus on work, rather than printers.
The Zebra ZD420 Direct Thermal comes with a manufacturer's 12-Month Warranty with extended warranty options.