ELO 1929LM Touchscreens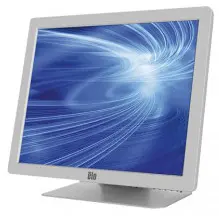 Manufacturer

ELO 19-inch Healthcare LED touchscreen monitor.
Diagonal Size - 19.0 inches with Aspect Ratio 5:4.
Native Resolution - 1280 x 1024 with Display Colors - 16.7 million.
Warranty - 3 years standard, up to 2 year extension available.
ELO 1929LM Touchscreens - Options
ELO 1929LM Description
The Elo 1929LM 19-inch touchscreen monitor delivers an interactive solution for healthcare professionals and patients.

The Elo 1929LM features rich, touchscreen monitor offers professional-grade, best-in-class optical performance with Elo's industry-leading touch technologies designed for medical professionals that demand reliability and input flexibility.

Compliant with multiple safety and electrical certifications, the clean white design of the Elo 1929LM is equipped with a USB and RS232 combination touch controller, built-in audio amp and speakers, VGA, HDMI, and DisplayPort video connectors and an included adapter for DVI, all with a three-year warranty.

Additional strengths and advantages of the Elo 1929LM:
Available with single touch IntelliTouch surface acoustic wave(SAW) or AccuTouch five-wire resistive technologies.
Stable stand with tilting functionality, VESA mount, cable management and cable fastening features to prevent accidental disconnection.
Additional video connectivity with HDMI and DisplayPort.The Elo 1929LM is compliant with multiple safety and electrical certification standards, including IEC/EN 60950-1 and IEC/EN 60601-1 for safety and EN 55011, EN 55032, EN 55024 and IEC/EN 60601-1-2 (4th Edition) for EMC. Equipped with an LED backlit state-of-the-art LCD panel, the monitor is environmentally friendly with reduced power consumption.

The ELO 1929LM comes with the ELO 3-years standard warranty and up to 2-year extended warranty available.