Zebra DS9308 Barcode Scanners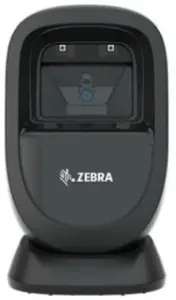 Manufacturer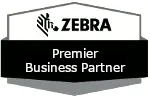 2D: Point of Sale Presentation Imager.
Scan Techniques - 1D & 2D Barcode Capture with Standard Range Scan Engine.
Standard Range Scan Range - from 0 in. up to 11.0 in. depending upon type & mil size.
Warranty - against defects for a period of 3 years.
The new design of the Zebra DS9308-SR Presentation Scanner is at home everywhere, from the trendiest boutique to a petroleum convenience store. With a near-zero footprint, there's always room for the Zebra DS9308-SR Presentation Scanner, no matter how space-constrained your counters may be. When it comes to ease of use, the Zebra DS9308-SR 2D Barcode Presentation Scanner outshines the competition. With swipe speeds that are up to 50% faster than competitive scanners, the Zebra DS9308-SR Barcode Presentation Scanner can capture barcodes as fast as they are presented. And the largest field of view in this class eliminates the need to move items around to find the sweet spot.
Zebra DS9308 Barcode Scanners - Options
All Options
Ready-to-Go Kits
Specs
Zebra DS9308 Description
The Zebra DS9308 is a handheld barcode scanner designed and manufactured by Zebra Technologies. It is part of the Zebra DS9300 series of barcode scanners and is designed for use in a variety of industries, including retail, healthcare, and transportation, among others.

The Zebra DS9308 scanner is capable of scanning 1D, 2D, and PDF417 barcodes quickly and accurately. It can also scan codes on mobile devices and computer screens, making it versatile and useful in a range of settings.

One of the key benefits of the Zebra DS9308 scanner is its ease of use. The DS9308 scanner features an intuitive user interface and can be configured for a range of applications, making it easy to integrate into existing workflows. It also offers a range of connectivity options, including USB, Bluetooth, and Wi-Fi, allowing for easy integration into existing networks.

The DS9308 scanner is also designed for durability and reliability. It features a rugged design and is built to withstand regular use in demanding environments.

Another benefit of the Zebra DS9308 scanner is its compact size and lightweight design, making it easy to use for extended periods of time without causing fatigue.

Overall, the Zebra DS9308 scanner is a reliable and efficient solution for businesses that require high-quality barcode scanning capabilities in a compact and user-friendly package. It offers a range of features that make it easy to integrate into existing workflows and provides durable and reliable performance over an extended period of time.