Zebra DS9300 Barcode Scanners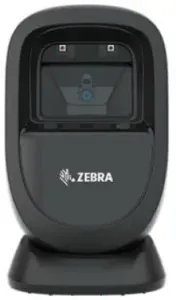 Manufacturer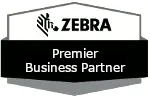 Fixed Mount, Versatile, General Purpose Barcode Scanner.
Scan Techniques - 1D & 2D Standard Range Area Imager (1280 x 800).
Scan Range - from 1.3 in up to 16.5 inches Depending on Type & MIL size.
Interface Options - USB & RS-232.
Withstand Multiple Drops from 30 inches onto Concrete.
Warranty - Manufacturer Warranty Against Defects for up to 3 Years.
Zebra DS9300 Barcode Scanners - Options
All Options
Ready-to-Go Kits
Specs
Zebra DS9300 Description
The Zebra DS9300 is a series of barcode scanners manufactured by Zebra Technologies. These scanners are designed for use in a variety of industries, including retail, healthcare, and transportation, among others.

The ZebraDS9300 series includes both handheld and hands-free scanners. They are designed to quickly and accurately read barcodes of all types, including 1D, 2D, and PDF417 codes. They are also capable of scanning codes on mobile devices and computer screens, making them versatile and useful in a range of settings.

One of the key benefits of the DS9300 series scanenrs is its ease of use. The DS9300 scanners feature an intuitive user interface and can be configured for a range of applications, making them easy to integrate into existing workflows. They also offer a range of connectivity options, including USB, Bluetooth, and Wi-Fi, allowing for easy integration into existing networks.

Another benefit of the DS9300 series is its durability and reliability. The scanners are built to withstand regular use in demanding environments and feature a range of features designed to reduce downtime and maintenance requirements, such as a rugged design, long battery life, and quick-charging capabilities.

Overall, the Zebra DS9300 Barcode Scanners are a reliable and efficient solution for businesses that require high-quality barcode scanning capabilities. They offer a range of features that make them easy to integrate into existing workflows and provide durable and reliable performance over an extended period of time.