Zebra iMZ Series Portable Printers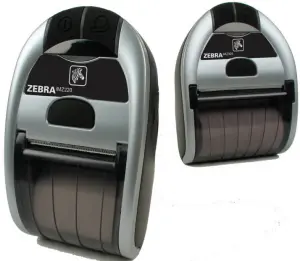 Manufacturer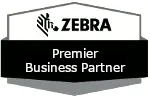 The Zebra iMZ Series has been Discontinued and the Replacement is the Zebra ZQ110.
Compact, light duty mobile receipt printer.
Print Method - Direct Thermal Only.
Print Resolution - 203 dots per inch(dpi).
Print Speed - up to 4 inches per second(ips).
Print Width - up to 1.9 in. wide.
Memory - 128 MB SDRAM & 128 MB Flash.
Media Roll Diameter - up to 1.88" Outer Diameter with Core Diameter - 0.75 inch.
Warranty - 12-Month Manufacturer's Warranty.
Zebra iMZ Series Portable Printers - Options
All Options
Accessories
Specs
Zebra iMZ Series Description
The Zebra iMZ Series allows users to make use of the benefits and value associated with using today's smartphone and tablet devices. The new iMZ printers now support Bluetooth connectivity to Apple iOS, as well as Android, Windows Mobile and BlackBerry platforms. Print Touch simplifies Bluetooth pairing and launches Web-based help pages with Near Field Communication (NFC)-enabled devices to provide a trouble-free user experience. Regardless of your choice- a smartphone, tablet or handheld- Zebra's new iMZ220 and iMZ320 printers are there to support your 2-inch and 3-inch receipt-printing business needs.

In addition to supporting the most popular operating systems of today's smartphones and tablets, the new iMZ printers' Link-OS software solutions rapidly configure, monitor, and integrate Zebra printers with your system. Using Profile Manager with AirWatch Connector, you can quickly connect your printer with the AirWatch device management system via WLAN. Utilize your current infrastructure with one tool for management of your mobile devices.

Building on this experience, you can create printing applications for the Apple, Windows, Android, WinCE, WinMobile and BlackBerry platforms with the Link-OS Software Development Kit (SDK). Backed by a full range of Zebra software, it has never been easier to produce crisp, clear receipts- whatever the setting.

Additional Strengths & Advantages of the Zebra iMZ Series:


At 3/4 of a pound (0.34 kg) or less, these lightweight printers can be worn a full shift without any burden or bother.
Comfortably wear the printer via belt clip or shoulder strap for unobtrusive and convenient printing.
Single push-button media access for simple reloading.
Intuitive LEDs indicate on/off, error, and connectivity status.
High-speed processor and extensive memory for printing complex barcodes, fonts and graphics.