Zebra LS1203-HD Barcode Scanners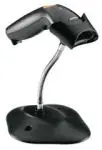 Manufacturer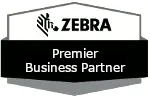 High Density, durable hand-held bar code scanners.
Scan Techniques - Bi-directional, laser scanning.
Scan Rate - 100 scans per second.
Scan Range - contact to 6.5 inches dependant upon Label Density.
Withstands multiple 5' drops to concrete.
Warranty - Against defects for up to 3 years.
Zebra LS1203-HD Barcode Scanners - Options
All Options
Accessories
Specs
Zebra LS1203-HD Description
The Motorola LS1203-HD handheld scanner from Motorola delivers high quality laser scanning, userfriendly ergonomics and durability at an affordable price. Designed for electronics manufacturers who need to scan small, high density 1D barcodes on PCB assemblies for track, trace, quality and other applications, the Symbol LS1203-HD provides the performance and features needed to boost productivity day in and day out.

Easy and comfortable to use, the LS1203-HD high-value cost-effective scanner offers the reliability and investment protection that have made Motorola the global leader in handheld barcode scanning.

The Motorol LS1203-HD provides the power to improve operational efficiencies right out of the box. Optimized to read small high density 1D barcodes, the LS1203-HD provides quick and accurate data capture, increasing efficiency on the factory floor and speeding the manufacturing process.

Additional Strengths and Benefits of the Motorola LS1203-HD:


Intuitive to use, the LS1203-HD virtually eliminates training requirements - employees are up and running in minutes.
The plug-and-play design virtually eliminates installation hassles.
Integrated multiple interfaces provide the investment protection you need to ensure that the scanner you buy today will work with tomorrow's POS system.
Ergonomic hybrid design featuring sleek, lightweight, balanced form factor provides maximum comfort for all day use and reduces user fatigue.
High quality 1D linear scanner - choice of triggered or Auto-Scan(continuous mode) scanning provides accurate first time scanning and always ready for the next scan.With a single board construction and durable scan element, the Symbol LS1203-HD can easily stand up to daily use and those inevitable drops. With everyday operation you can count on, the Motorola LS1203-HD ensures minimal maintenance costs and maximum uptime.

When you choose the Motorola LS1203-HD, you receive the added assurance of purchasing a product from Motorola - the global leader in handheld barcode scanning with millions of scanners in use every day by the world's largest organizations worldwide. And since even the most durable products require a maintenance plan and support strategy, Motorola has designed a full complement of service offerings to help you protect your investment and maintain peak performance in the Motorola LS1203-HD.