Zebra DS8108-DL Barcode Scanners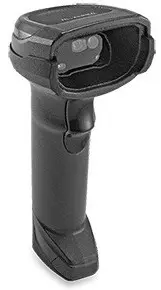 Manufacturer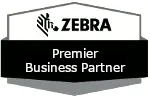 Corded, High-performance, Driver's License Barcode Scanner.
Scan Techniques - 1D & 2D Standard Range Area Imager (1280 x 960).
Scan Range - from 0.0 in up to 36.8 inches Depending on Type & MIL size.
Interface Options - USB, RS-232, RS485 and Keyboard Wedge.
Withstand Multiple Drops from 6 ft. onto Concrete.
Includes - Driver License Parsing.
Warranty - Manufacturer Warranty Against Defects for up to 5 Years.
Zebra DS8108-DL Barcode Scanners - Options
All Options
Ready-to-Go Kits
Specs
Zebra DS8108-DL Description
The Zebra DS8108-DL Drivers License Barcode Scanner is a version of the DS8108-DL barcode scanner that is specifically designed for use in applications that require scanning of driver's licenses and other ID cards. It is also manufactured by Zebra Technologies, a leading provider of automatic identification and data capture (AIDC) solutions.

The Zebra DS8108-DL Drivers License scanner is capable of scanning both 1D and 2D barcodes, as well as PDF417 barcodes commonly found on driver's licenses and other ID cards. It also includes a parsing engine that can extract specific data fields from scanned ID cards, such as name, address, date of birth, and license number.

This DS8108-DL scanner is designed to improve the speed and accuracy of ID card scanning in a variety of industries and applications, including retail, hospitality, healthcare, and government. It features a durable construction that can withstand frequent use and accidental drops, as well as a user-friendly design that makes it easy to use and maintain.

The Zebra DS8108-DL Drivers License scanner is compatible with a wide range of point-of-sale (POS) systems and other software applications, and supports both wired and wireless connectivity options. It also includes Zebra's Mobility DNA software suite, which provides a range of productivity and security features to help users get the most out of their investment.