Zebra TC52 Mobile Computers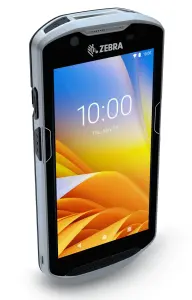 Manufacturer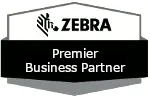 Flexible & Durable, Touch Computer.
Operating System - Android 9 Pie.
Touch Screen - 5 in. color WVGA (1280x720); LED backlight
Wireless LAN - 802.11a/b/g/n/ac/d/h/i/k/r/w IPv4, IPv6.
Wireless PAN - Class 2, Bluetooth v5.0, Bluetooth Low Energy (BLE).
Keypad: All-Touch Keyboard.
Warranty - 1-year manufacturer's warranty against defects.
The Zebra TC52 Mobile Computer is a game-changer in mobile data capture and communication. With its robust features, the TC52 is a powerhouse for businesses looking to enhance efficiency and productivity. Its advanced barcode scanning capabilities ensure lightning-fast and accurate 2D data capture, making it ideal for industries like warehousing, retail, and logistics. The TC52 rugged design can withstand challenging environments, while its user-friendly interface simplifies operations. Its extended battery life and secure Android OS provide versatility, making it an ideal candidate for those needing a mobile data capture solution.
Zebra TC52 Mobile Computers - Options
All Options
Accessories
Specs