Motorola MC65 Mobile Computers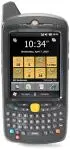 Manufacturer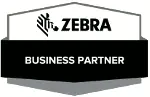 Lightweight, Mobile Computer & hand held bar code scanner.
Scan Techniques - Integrated 1D/2D Scanner & 3.2MP Camera options.
Wireless Communication - Tri-mode IEEE 802.11a/b/g.
Wireless PAN Data - Class II, v2.0 with Enhanced Data Rate (EDR).
Wireless WAN Voice - Dual 3.5G: GSM HSPA/HSUPA and CDMA EVDO Rev A.
Operating System - Microsoft Windows Mobile 6.5 Professional.
Memory - 256 MB RAM/1 GB Flash.
Withstands multiple 6 ft. to concrete & 1000 X 1.6 ft. tumbles (2000 drops)
Warranty - 12-month manufacturer's warranty against defects.
Motorola MC65 Mobile Computers - Options
Motorola MC65 Description
Supercharge your mobile workforce and redefne productivity with the toughest, most flexible EDA on the market, the Motorola MC65. Workers have multiple tasks and limited time. With the MC65, they have the tools in hand to get their jobs done right - right now.

Desktop-like performance provides instant access to the applications and information back at the office. Shave hours of time out of the work week by capturing and processing just about any type of data on site, quickly and easily - from a single document to hundreds of barcodes, a library of photos or a signature. Activate and reactivate the MC65 on virtually any cellular network in the world, eliminating the need to purchase network technology (GSM or CDMA) specific devices, extending device lifecycle and ensuring that each and every worker has the best connection possible. Add a customizable user interface that makes doing business easier than ever and you have a real workforce multiplier - a device that turns paperwork and repeat visits into more tasks completed per day.Streamline and error-proof processes with advanced data capture

The Motorola MC65 does it all 1D and 2D barcodes, photos complete with embedded notes, documents, signatures and more. Poorly printed or damaged barcodes a problem? Not for the MC65. Our most advanced scanning technology allows the rapid-fire capture of items as they are removed from the delivery truck, so your customers get what they ordered, every time.
With the MC65 Mobile Computer, an equipment inspector can capture a photo, add comments and automatically embed a geostamp via integrated GPS, sending supervisors the information they need to get the right technician to the right location to complete a repair. And that repair technician can take and transmit live video to collaborate with a specialist to troubleshoot a problem.
A city building inspector can capture a document, complete with legible fine print and a signature, keeping all forms related to a code enforcement case in hand.
When account managers scan the product inventory remaining on the shelves in a grocery store, the resulting real-time count creates real-time accurate sales orders and production schedules.
Connect to virtually any carrier network in the world - GSM or CDMA. The Motorola MC65 offers a Motorola first - the ability to connect to virtually any wireless carrier around the world. Both 3.5G GSM HSPA and CDMA EVDO Rev A software configurable cellular radios are built into the device, allowing you to select the network that will provide the best coverage for your workers.When you choose the Motorola MC65, you enjoy the advantages of world-class partners, world-class management solutions and world-class services.