Motorola ES400 Mobile Computers
Manufacturer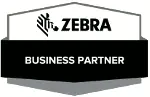 Compact & Robust EDA with bar code scanner.
Scan Techniques - 1D and 2D bar codes with 3.2 MP Camera options.
Wireless Communication - Tri-mode IEEE 802.11a/b/g.
Wireless PAN Data - Bluetooth Class II, v2.0 with Enhanced Data Rate (EDR); integrated antenna.
Wireless WAN Voice and Data Communication - Dual 3.5G: GSM HSDPA/HSUPA and CDMA-EVD.
GPS - Integrated standalone or Assisted-GPS (A-GPS).
Memory - 256 MB RAM/1 GB Flash.
Withstands multiple 4 ft. drops to concrete & 150 X 1.65 ft. tumbles.
Warranty - 12-month manufacturer's warranty against defects.
Motorola ES400 Mobile Computers - Options
Motorola ES400 Description
The Motorola ES400, Motorola's smallest and pocketable EDA offers the comprehensive voice and data capabilities required to enable your workers to not only receive information, but to take action - immediately.

No more paperwork to process at the end of the day. No more delay in receipt of information from the field. No more gathering information before heading out on the road. Now, the tools required to collect and access data, make the best decisions and complete tasks on-the-spot are always in hand. The result? Action items become actions taken, delivering the maximum efficiency and rapid response times required to provide extraordinary customer care and service - and increase enterprise profitability, strength and brand value.


The power to run the most demanding enterprise applications: 600 MHz powerful ARM 11 processor, an extra large memory footprint (256MB RAM/1GB Flash) and a user accessible microSD card slot supporting up to 32GB of additional storage.
Enterprise class durability: Multiple MIL-STD and IEC specifications provide day-in and dayout reliable operation - the ES400 withstands single impacts of 4 ft./1.22 m drops; 300 consecutive 1.6 ft./0.5 m hits and exposure to dust, moisture and rain.
Advanced ergonomic design: Motorola's award-winning Industrial Design team utilized human factor studies to bring a new level of ease of use to this size device - data entry is easy regardless of hand size, motions are minimized and overall device interaction is highly intuitive.
Motorola Enterprise User Interface (MEUI): An industry first in this device category, this custom and customizable business-class interface provides faster and easier access to features and applications and allows users to tailor the interface to improve their unique workflow and maximize on-the-job efficiency.
Motorola MAX FlexWAN: Industry first dual user-selectable 3.5G broadband WAN (GSM HSPA and CDMA-EVDO Rev A); deploy and re-deploy a single pool of devices anywhere in the world on virtually any network; activate on either or both networks at any time with 'one tap toggle' between networks.
Best-in-class 3 inch color touchscreen display: PenTile technology delivers twice the brightness at half the power of typical displays, conserving battery power while providing excellent readability - even outdoors; special algorithms sharpen edges for crisper and easier to read text.
Built-in biometric fingerprint reader: Ensures only authorized workers gain device and network access.
Three-year availability: Eliminates issues associated with short product consumer-class device lifecycles - a single model can be deployed for years instead of months.
High resolution 3.2 MP autofocus digital camera: Enables the easy capture of 1D and 2D barcodes, signatures, photos and high quality videos; user controllable light source for optimal barcode capture.
Compatibility with Motorola's Mobile Security Suite: Provides device-level protection - a firewall, intrusion prevention, enforced authentication, data encryption and integrity monitoring protect the data that is resident on and in transit to and from your ES400 devices; Mobile Virtual Private Networks (MVPNs) bring wired-line security to wireless communications without the typical performance degradation.
Easy global remote management: Compatibility with Motorola's Mobility Services Platform (MSP) enables comprehensive and flexible centralized management of all devices, anywhere in the world, all from a single console.
Motorola MAX Sensor: Interactive Sensor Technology (IST) offers automatic screen rotation, power management features that preserve battery power for full shift use and the ability to utilize sensor data in custom applications.
Motorola MAX Locate: Best-in-class GPS implementation enables a signal lock in challenging areas where signals are typically weak, such as urban canyons and indoors, providing more users with location-based services in more areas; supports Assisted and Autonomous GPS with SUPL compliance.
Managed Device Service option: Multilingual help desk identifies and resolves issues with minimal user involvement.
All-inclusive support plan option: Service from the Start with Comprehensive Coverage covers normal wear and tear as well as internal and external components damaged through accidental breakage for both device and select accessories.
QWERTY, AZERTY and QWERTZ keypads: The only device in this category to offer a choice of three keypads - supports global enterprise deployments by providing easy data entry in different geographies.