Zebra 2824 Plus Barcode Printers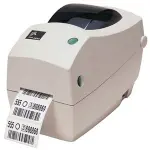 Manufacturer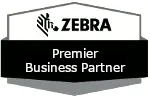 Ultra-Compact and Economical, bar code printer.
Print Method - Thermal Transfer and/or Direct Thermal options.
Print Resolution - 203 dots per inch(dpi) options.
Print Speed - up to 4 inches per second(ips).
Print Width - up to 2.2 in. wide.
Memory - up to 8MB SDRAM & 4MB Flash.
Warranty - 12 month Mfg Printer Warranty & 6 month Mfg Print Head Warranty.
Zebra 2824 Plus Description
One of the smallest in its class, the easy-to-use Zebra 2824 Plus desktop printer tucks into your tightest work spaces and prints 2-inch-wide labels or receipts with best-in-class print speeds.

The 2824 Plus includes Zebra Setup Utilities, which guides you through simple setup steps so you can get up and running quickly. It also includes an OpenACCESS design and clear media window for simple media loading and monitoring.

The Zebra 2824 Plus can be used in a variety of printing applications, including:


Retail price marking, and coupon and receipt printing.
Retail pharmacy prescription labeling.
Healthcare specimen labeling and patient tracking.
Light-industrial work-in-process and product labeling.
Security applications: visitor ID, evidence tracking, parking passes.
Travel/Hospitality: boarding passes, bag tags, ski lift tickets.A robust 32-bit RISC processor increases throughput and productivity with faster formatting and first label out. For greater flexibility and enhanced performance, choose from a variety of options like convenient peeler and cutter, and 64 MB Flash memory that lets you store and use more graphics and fonts. With co-resident EPL and ZPL programming languages, the Zebra 2824 Plus Plus works seamlessly with other Zebra printers, while serial/parallel/USB connectivity and optional 10/100 Ethernet allow easy system integration.