Zebra 220XiIIIPlus Barcode Printers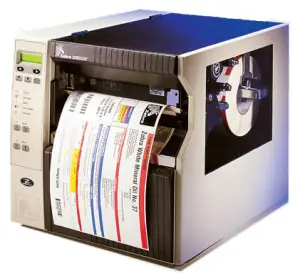 Manufacturer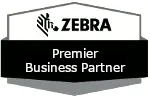 Wide-print, High-density, industrial bar code printer.
Print Method - Thermal Transfer or Direct Thermal.
Print Resolution - 203 dots per inch(dpi).
Print Speed - up to 10 inches per second(ips).
Print Width - up to 8.5 in. wide.
Memory - 16MB SDRAM & 4MB Flash.
Construction - 12 gauge steel frame.
Zebra 220XiIIIPlus Description
The Zerba 220XiIIIPlus is designed to deliver maximum performance and reliability in your most demanding industrial applications. Printing up to 12 inches per second (ips), 220XiIIIPlus is the fastest printer in the Zebra product line.

With such powerful performance capabilities and all metal construction, the 220XiIIIPlus is well-suited for applications where high quality labels are required on demand or in batches including:
Compliance/shipping labels
Product identification labels
Inventory control and work-in-process labelsThe Zebra 220XiIIIPlus barcode printer is the ideal choice for high-volume, mission-critical applications with 24-hour duty cycles.