Zebra DS8108-SR Barcode Scanners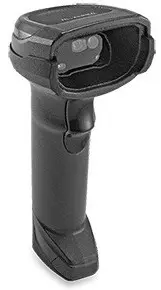 Manufacturer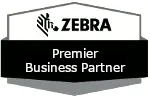 Corded, High-performance, 1D/2D Handheld Barcode Scanners.
Scan Techniques - 1D & 2D Barcode Area Imager.
Scan Range - up to 26.8 in. depending upon type & mil size.
Designed to withstand multiple drops at 6.0 ft. to concrete.
Warranty - against defects for a period of 5 years.
Zebra DS8108-SR Barcode Scanners - Options

All Options
Ready-to-Go Kits
Specs

Zebra DS8108-SR Description

The Zebra DS8108-SR barcode scanner rises above the conventional imagers to deliver unprecedented scanning performance on 1D and 2D barcodes, innovative productivity enhancing tools and unrivaled manageability to keep your checkout lines moving and your cashiers free to deliver a more personal checkout experience. The DS8108-SR - because when it comes to the checkout experience, only the best will do.

Only the Zebra DS8108-SR combines the power of an 800 MHz microprocessor, a high-resolution megapixel sensor and Zebra's exclusive PRZM technology. With this unique combination of hardware and advanced algorithms, the DS8108-SR instantly captures the most problematic barcodes - including dense, poorly printed, crinkled, faded, distorted, dirty or damaged, as well as electronic barcodes on dimly lit displays.

No matter how busy your store is, with Zebra's exclusive PowerPrecision+ smart battery in the cordless DS8178, your workers will always have the power they need for the busiest shift. Your devices are always available - no need for charging during the business day.

Only from Zebra, PRZM features reset the bar for imaging performance. Poor images are turned into instantly useful images for faster decoding. PRZM then handles some of the processing typically handled in the decoder to reduce power usage, improve battery cycle times and further increase decoding speed.

The Zebra DS8108-SR supports Digimarc digital watermark technology, which enables a barcode to be printed repeatedly over all surfaces of a product like wallpaper - yet remain completely invisible to the naked eye. Cashiers no longer need to locate and position a barcode in the field of view of the imager, enabling faster checkout and easier self-checkout.

Multi-code Data Formatting (MDF) provides the ability to capture multiple barcodes and transmit only those required in the precise order the application requires.

Additional strengths and advantages of the Zebra DS8108-SR:



The DS8108-SR is the only device in its class that can capture a full page document. With a single press of the scan trigger, Zebra's Intelligent Document Capture and the high-resolution 1280 x 960 camera work together to capture a high-resolution image of a full page 8.5 x 11 or A4 document, and transmit the data in the right format for electronic storage - eliminating the cost and space requirements for a document scanner.
Capture Drivers License Data (DL version required): With one press of the DS8108-SR scan trigger, cashiers can capture and parse data on drivers licenses to automatically populate a loyalty or credit card application, verify age for age-restricted purchases and more.
Since the illumination on the barcode flashes to indicate a good decode, workers never need to pause to make sure a barcode was captured correctly.
Control Your Zebra DS8108-SR Scanners from a Smartphone, Tablet or PC. With this easy-to-use application, you can: control your imager's beeper, vibration and LED to set user alerts; display scanned barcode data; access model and serial number; and access battery statistics and more from Android, iOS and Windows smartphones, tablets and PCs.
With 123Scan, you can easily create configuration barcodes to program scanners. If your DS8108-SR imagers are in multiple locations across the country or around the world, with Scanner Management Service (SMS), you can configure and update the firmware for any Zebra DS8108-SRs device that is plugged into the host - no depot staging or user action is required - such as the scanning of a configuration barcode.
Get everything you need to easily integrate scanning into your business applications with our Scanner Software Development Kits (SDKs) for Windows, Android, iOS and Linux. These SDKs provide documentation, drivers, test utilities and sample source code.
With a scanning range up to 24 in., a high resolution imaging sensor and a bright aiming spot the DS8108-SR improves checkout speed. Now, cashiers in busy checkout environments can easily scan items in a customer's shopping cart - without leaving the cash-wrap.

The Zebra DS8108-SR comes with a 3-Year warranty against defects in workmanship and materials from the date of shipment.