Zebra DS8108-HC Barcode Scanners
Manufacturer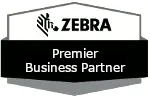 Corded, Healthcare Professional Barcode Scanner.
Scan Techniques - 1D & 2D Standard Range Area Imager (1280 x 960).
Scan Range - from 1.4 in up to 5.1 inches Depending on Type & MIL size.
Interface Options - USB, RS-232, RS485 and Keyboard Wedge.
Enclosure - Disinfectant-Ready with Anti-Microbial Treatment.
Withstand Multiple Drops from 6 ft. onto Concrete.
Warranty - Manufacturer Warranty Against Defects for up to 5 Years.
Zebra DS8108-HC Barcode Scanners - Options
All Options
Ready-to-Go Kits
Specs
Zebra DS8108-HC Description
The Zebra DS8108-HC Healthcare Scanner is a version of the Zebra DS8108 barcode scanner specifically designed for use in healthcare environments. It is manufactured by Zebra Technologies, a leading provider of automatic identification and data capture (AIDC) solutions.

The Zebra DS8108-HC Healthcare scanner is capable of scanning both 1D and 2D barcodes commonly found on medication labels, patient wristbands, and other healthcare-related items. It is designed to improve the speed and accuracy of barcode scanning in healthcare environments, while also providing features that meet the unique needs of this industry.

This Zebra scanner includes a disinfectant-ready housing that can withstand frequent cleaning with harsh chemicals, as well as a user-friendly design that makes it easy to use and maintain. It also includes Zebra's SimulScan software, which allows healthcare professionals to capture multiple barcodes, images, and data fields with a single scan, improving efficiency and reducing the risk of errors.

Other features of the Zebra DS8108-HC Healthcare scanner include a built-in LED aimer for accurate aiming in low-light environments, fast and accurate decoding of damaged or poorly printed barcodes, and support for both wired and wireless connectivity options. Additionally, it includes Zebra's Mobility DNA software suite, which provides a range of productivity and security features to help users get the most out of their investment.