Zebra DS457 Series Barcode Scanners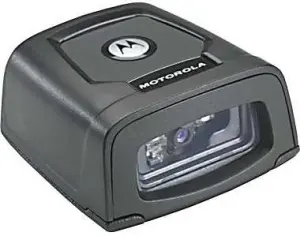 Manufacturer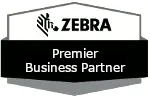 Fixed Mount, Versatile, General Purpose Barcode Scanner.
Scan Techniques - 1D & 2D Standard Range Area Imager (1280 x 800).
Scan Range - from 1.3 in up to 16.5 inches Depending on Type & MIL size.
Interface Options - USB & RS-232.
Withstand Multiple Drops from 30 inches onto Concrete.
Warranty - Manufacturer Warranty Against Defects for up to 3 Years.
Zebra DS457 Series Barcode Scanners - Options
Zebra DS457 Series Description
Enable high-volume hands-free scanning from the retail POS and airport boarding gate to the manufacturing production line with the Motorola DS457 Series. With comprehensive data capture, your workers can scan virtually any barcode - including 1D, 2D and direct part marks. No matter what type of barcode is presented, or whether it is printed on a paper label, etched into a product or displayed on a mobile phone screen, breakthrough digital imaging technology delivers extraordinary scanning speed. The tiny footprint fits in the most space constrained areas. Workers can choose presentation or trigger-activated mode, providing the flexibility for a wide variety of applications. And while the Motorola DS457 Series can be integrated into a wide variety of products, its sleek design is just as at home in customer-facing areas, such as a retail counter.

Additional Strengths & Advantages of the Motorola DS457 Series:


Comprehensive data capture - 1D, 2D, and DPM codes, driver's license parsing, still images, video and OCR.
Tiny footprint: Fits almost anywhere; enables 'invisible' under the counter installation.
Sleek designSuitable for design conscious retail stores and other customer-facing areas.
Mounting accessoriesEasily mount wherever needed - on cash registers, under counters and more.
Omni-directional scanning: No need to align barcode and scanner; improves ergonomics and user comfort.With stunning performance on virtually every barcode - 1D and 2D plus direct part marks - your workers can capture barcodes as fast as they can present items for scanning. There is never a need to pause between scans, protecting productivity.

Your customers are rapidly adopting mobile barcodes - electronic versions of tickets, boarding passes and loyalty cards that can be carried right in the mobile phone. Since the Motorola DS457 Series can read barcodes on mobile phone and computer displays, you're ready for this next generation barcode, protecting customer convenience, customer service quality and employee productivity.

Full omni-directional scanning eliminates the need to precisely align barcode and imager. A unique aiming pattern with a bright central dot ensures quick, accurate scanning - even in the brightest lighting. The result is a highly intuitive scanning function that increases worker productivity, virtually eliminating the need and cost associated with training.

The Motorola DS457 Series also comes with a Three-Year manufacturer warranty.