Datalogic QuickScan I Lite QW2400 Barcode Scanners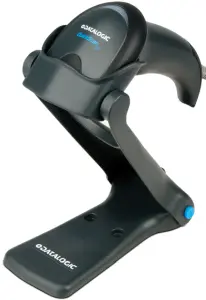 Manufacturer

Economic & Lightweight 2D barcode imager.
Scan Techniques - 1D & 2D bar code Area imager.
Interface Options - USB, RS-232 & Keyboard Wedge.
Scan Range - From 0.2 in. up to 11.8 in. depending upon Type & MIL size.
Withstands multiple 5 ft. drops to concrete.
Warranty - Manufacturer warranty against defects up to 3-Years.
Datalogic QuickScan I Lite QW2400 Barcode Scanners - Options
All Options
Ready-to-Go Kits
Accessories
Specs