Motorola LS1203 Barcode Scanners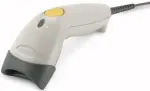 Manufacturer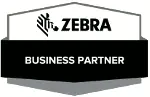 High-quality, durable hand-held bar code scanner.
Scan Techniques - Bi-directional, laser scanning.
Scan Rate - 100 scans per second.
Scan Range - contact to 8 inches.
Withstands multiple 5' drops to concrete.
Warranty - Against defects for up to 3 years.
Motorola LS1203 Description
The Motorola LS1203 Barcode Scanners provides small retailers with the intuitive barcode scanning functionality needed to improve productivity throughout the retail operation, from the register to the back room. The high-quality 1D linear scanner provides maximum flexibility at the checkout stand, offering either triggered or Auto-Scan modes.

Auto-Scan provides users with continuous scanning, eliminating the need to press the trigger. Regardless of mode, the LS1203 delivers the scanning performance you need to ensure dependable and accurate capture of barcodes.

The LS1203 is designed for the rigors of your environment to ensure reliable operation, day in and day out. The single board construction eliminates a common point of vulnerability - the ribbon cables between circuit boards. And a durable scan element combines with Motorola#39;s stringent 5 ft./1.5m drop to concrete tests to ensure that the LS1203 easily withstands typical daily use - including accidental drops.

Additional LS1203 scanner benefits and advantages include:


Faster service and more satisfied customers through elimination of most manual keying at the register.
Increased revenue through the ability to ensure the cost of every product is accurately captured.
Enables easy and reliable inventory processing, helping reduce stockouts and providing more accurate information to support better and more timely buying decisions.
Investment protection through multiple on-board interfaces that enable integration with POS systems today and migration to future systems tomorrow.
Reliable day in and day out performance the same high quality that made Motorola the global leader in handheld barcode scanning now in a scanner priced to meet the needs and budget of small businesses.
Lightweight and balanced, delivering comfort and ease of use throughout a full shift.
Enables users to choose the best mode for the easiest scanning.
Trigger or Auto-Scan (continuous) mode.Convenient installation, the LS1203 is simple to install and easy to use - no technical expertise or training required. Operational right out of the box, the device is truly plug-and-play - so intuitive to use that even novice employees are up and running quickly. Plus, the ergonomic, balanced design minimizes user fatigue, ensuring all day comfort for users.

The Motorola LS1203 is not only designed for the small retailer but also attractively priced, with the resulting gain in productivity and increase in revenue providing a rapid return on investment. The LS1203 also offers an outstanding low total cost of ownership through the combination of built-in durability, a 3-year warranty and Motorola#39;s comprehensive service offerings.

Finally, the Motorola LS1203 offers outstanding investment protection through multiple on-board interfaces that ensure compatibility with the POS system you have today...and the POS system you may use in the future.