Motorola DS6878-HC Barcode Scanners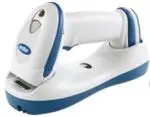 Manufacturer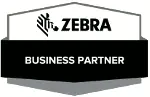 The Motorola DS6878-HC has been Upgraded and the Direct Replacement is the Zebra DS8178-HC.
Cordless 2D imager for healthcare.
Scan Techniques - 1D, 2D, Postal, PDF417 & Image Capture scanning.
Bluetooth Radio Range - up to 33 foot radius.
Bluetooth Specs - Bluetooth, Class 1, Version 2.1 + EDR.
Scan Range - up to 11 inches.
Withstands multiple 6' drops to concrete.
Warranty - Against defects for up to 3 years.
Motorola DS6878-HC Description
The Motorola DS6878-HC cordless imager from Motorola enables hospitals to automate data capture, improve data accuracy, increase productivity and streamline everyday processes in patient rooms, laboratories and the pharmacy. Its matchless feature set meets the unique requirements of healthcare facilities.

An intuitive and ergonomic design combines with dependable and rapid capture of barcodes and other images, allowing caregivers to remain focused on the patient - not the technology. The DS6878-HC is easy to install virtually anywhere inside the hospital environment - the flexible base options enable easy mounting horizontally or vertically on walls, cabinets and workstations.

Cordless freedom via Bluetooth allows users to easily move to the barcode, eliminating the hazards associated with cables as well as the need to disturb or inconvenience patients, while offering the flexibility required for rapid data capture in emergency situations. When paired with the standard charging cradle,the DS6878-HC offers the ability to charge the scanner over the USB cable, eliminating the need for a separate power supply and reducing the management headaches associated with mounting a cordless scanner to a computer or workstation on wheels (COW or WOW).

The ability to capture any 1D or 2D barcode as well as signatures, documents and still photographs enables this single device to error-proof and simplify many processes throughout your facility - from medication administration to specimen collection, admitting and inventory and dietary management. Built on Motorola's revolutionary SE4500 scan engine, the Symbol DS6878-HC re-defines imaging technology, offering easy first-time capture of any type of data through: laser-like performance on 1D and 2D barcodes; an intuitive aiming pattern; scanning in any type of lighting; the ability to capture even poor quality and damaged barcodes; and full omnidirectional scanning, eliminating the need to precisely align barcode and imager.

The Motorola DS6878-HC is designed specifically to help protect patients and caregivers against dangerous and deadly illnesses. IP43 sealing and specially selected plastics that utilize proprietary molding technologies create a hygienic design that allows safe wipe-downs and sanitizing with bleach, alcohol, soap and water and more - without harming the housing or the sensitive scanning components.

Additional advantages and strengths of the Motorola DS6878-HC:


Designed for deployment on a computer or workstation on wheels (COW or WOW): USB charging capability eliminates a power supply and the typical cable management headaches normally associated with mounting a cordless scanner to a medical cart, computer cart or workstation (COW or WOW); horizontal or vertical installation provides the flexibility to keep the work surface clear while ensuring that the scanner is always in easy reach and charging.
Disinfectant-ready IP43 sealing and a specially designed plastic housing allows safe wipe-down and cleansing with a wide variety of harsh chemicals.
Comprehensive advanced data capture: Captures 1D and 2D barcodes; optional hands-free presentation cradle enables signature and document capture, OCR to capture printed text and MICR for automated capture of checkrelated data and conversion of check-based transactions to electronic paperless debit transactions; supports creation of electronic medical records (EMRs); eliminates the need to purchase multiple devices.
Llightweight ergonomic design: Easy to hold regardless of hand size; reduces fatigue; enables all day scanning comfort to protect productivity in scan-intensive applications>.
Superior durability: Offers Motorola's best-in-class drop specification - the ability to survive 6 ft. drops to concrete - and IP43 sealing, ensuring reliable operation in spite of everyday spills, drops and bumps
Superior high performance scanning on all barcodes: The integrated revolutionary Motorola SE4500 imager eliminates the performance degradation common in 2D scanning, delivering: laser-like performance on both 1D and 2D codes; rapid and accurate capture of even poor quality and damaged barcodes; and full omnidirectional scanning which eliminates the need to precisely align barcode and imager, improves ergonomics and protects productivity.
Bluetooth v2.1 with EDR: Provides a secure wireless connection to the scanner base station for cordless convenience and safety
RSM (Remote Scanner Management) Ready: Reduces total cost of ownership by enabling remote, networkbased device management of all devices in all locations.
Supports 123Scan2 scanner configuration tool: Enables rapid and easy customized set-up through a free, wizard-based PC software tool.The DS6878-HC offers Motorola's best-in-class drop specification - 6 ft. drops to concrete. IP43 sealing protects sensitive electronic components from exposure to dust and liquids. The result is dependable operation, despite the inevitable everyday drops, bumps and spills.

When you choose Motorola DS6878-HC Cordless 2D imager for healthcare application, you get the end-to-end support required to ensure maximum uptime in the mission critical environment of healthcare, as well as a low total cost of ownership (TCO). The ability to remotely manage the Remote Scanner Management (RSM)-ready device from a central location substantially reduces the time and costs typically associated with the management of mobile devices. In addition, Motorola's Service from the Start Advance Exchange Support helps keep your Motorola DS6878-HC imagers up and running at peak performance - and in the hands of your caregivers.