Motorola DS6707-HC Barcode Scanners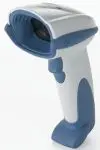 Manufacturer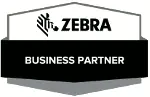 Healthcare, 2D corded bar code scanners.
Scan Techniques - 1D, 2D, Postal, PDF417 & Image Capture scanning.
Scan Range - up to 11.9 inches.
Withstands multiple 6' drops to concrete.
Warranty - Against defects for up to 3 years.
Motorola DS6707-HC Description
The Motorola DS6707-HC corded imager enables hospitals and clinics to automate data capture at the point of care and beyond, reducing cycle times and the opportunity for errors in medication administration, specimen collection, admitting, dietary management and many other healthcare applications.

This versatile DS6707-HC scanner combines the functionality of a 1D and 2D barcode scanner, digital camera and document scanner in a single device, allowing caregivers to capture virtually any barcode as well as images, signatures and documents. The features and functionality help reduce risk for both patient and hospital; enrich patient information; and enable cost-effective compliance with emerging healthcare regulations.

True point-and-shoot technology keeps caregivers focused on patients - not the technology. A viewfinder ensures proper aiming. And omni-directional scanning eliminates the need to orient products to the scanner window.

The Motorola DS6707-HC helps protect patients and caregivers against dangerous and deadly illnesses. A specially designed plastic housing enables a hygienic design that allows safe wipe downs and sanitizing with the disinfectants commonly used in hospitals - without harming the housing or the sensitive scanning components.

Caregivers can count on dependable operation. Motorola's best-in-class drop specification, scratchresistant glass window and IP41 sealing work hand-in-hand to protect sensitive electronics from exposure to dust, wipedowns and the inevitable everyday drops, bumps and spills.

Additional Strengths and Advantages of the Motorola DS6707-HC:


Disinfectant-ready: A specially designed plastic housing allows safe wipedown and cleansing with a wide variety of harsh chemicals.
1.3 Megapixel imaging: Provides resolution to support image capture and barcode scanning; provides flexibility to capture documents as large as 8.5 in. x 11 in.
Support for all major 1D, PDf, postal and 2D symbologies: Delivers application flexibility; eliminates need for multiple devices and associated costs
6 ft. specification, tempered glass exit window: Designed to endure the rigors of everyday use for maximum reliability and uptime; reduces downtime and TCO.
360 degree omni-directional scanning; wide working range, laser aiming pattern.
Easy to use; no need to align item and scanner; virtually no training required.
Text enhancement technology: Ensures legibility of text in scanned documents.
Multiple on-board interfaces; universal cable compatible: Easy to install; future-proof - today's scanner can connect to tomorrow's host.
Optional hands-free: Intellistand Enables presentation scanning and automatic switching between hands-free and handheld modes.
RSM (Remote Scanner Management) Ready: Lowers IT expenses and TCO by enabling remote management from a central location.Our text enhancement software delivers the document clarity required to streamline recordkeeping. The high-resolution camera and text enhancing software work hand-in-hand to ensure the visibility of even very small print on medication prescriptions, insurance and identification cards and more - enabling digital documents to replace paper files.

The Motorola DS6707-HC reduces capital and operating expenses by eliminating the need to purchase, manage and support additional devices - such as flatbed scanners for document capture. The ability to remotely track, deploy and upgrade the scanners from a central location substantially reduces typical management costs.

Motorola's Service from the Start Advance Exchange Support with Comprehensive Coverage helps keep your DS6707-HC scanners in the hands of your caregivers, maximizing uptime as well as the value of your investment. This unique service offers next-business day replacement for devices that require repair as well as coverage for normal wear and tear and internal and external components damaged through accidental breakage, reducing unforeseen Motorola DS6707-HC repair expenses.