Motorola CS1504 Barcode Scanners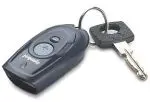 Manufacturer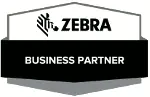 Keychain, Consumer Memory Scanner.
Scan Techniques - 1D Laser scanning.
Memory Capacity - 150 bar codes (Default); 300 UPC only codes; 400, 13 character codes (time/stamp turned off).
Battery Life - Up to 5,000 scans on a fresh set of batteries.
Decode Capability - UPC/EAN/JAN, Code 128, Code 39, Coupon Code, I2 of 5, D2 of 5, ISBN, Webcodes .
Warranty - Against defects for up to 3 years.
Motorola CS1504 Description
While Web access has given customers the freedom to shop anytime, the Motorola CS1504 Consumer Memory Scanner from Motorola gives them true mobility to shop anywhere.

Another breakthrough in consumer barcode scanning technology from Motorola, the Symbol CS1504 Consumer Memory Scanner enables customers to capture barcodes on retail merchandise in order to create a shopping list, purchase an item or simply link to the Web for further content about the item of interest.

Anyone can use this pocket-sized scanner to read barcodes found on merchandise or in catalogs from virtually anywhere. Small and lightweight enough to fit in a pocket or purse, customers can use this scanner at home, in the store or on-the-go. It makes routine tasks, such as reordering groceries or office supplies, quicker and easier than ever before.

Additional strengths and benefits of the Motorola CS1504:
Small, lightweight ergonomically designed: Fits onto a key chain, easily carried in a pocket or purse.
Superior scanning performance: Easy and intuitive to use - just point, click and scan!
Real-time clock: Each barcode is time/date stamped to assist with data mining or organizing specific tasks.
Non-volatile memory: Retains scanned data even when batteries are removed or lose power.
RS-232 and USB connectivity: Easily connects to legacy and newer host systems - simply change cableto change communication option.Ideal for list-making and gift-registry applications, it can be a great incentive for your preferred customers. Now you can embed barcodes in your print advertisements, catalogs and on merchandise to convert the printed page into a two-way communication channel between you and your customers - creating fast, efficient order entry and reducing the need for expensive, labor-intensive call centers.

When used with an Internet/Intranet store kiosk, the Motorola CS1504 doubles as an in-store mobile shopping tool. Shoppers can also use it to scan items for further information on price, availability, features, rebates, special offers or similar products. Merchants can respond with one-to-one marketing messages.

With the Motorola CS1504, customers simply point and click. Any bar-coded item is quickly and easily scanned and captured. Up to 150 codes can be stored in the internal memory and removed by the user at any time. Captured barcodes are easily uploaded to a host application via cable connection. Plus, the Motorola CS1504 also acts as a tethered scanner when attached to a host system.