Zebra DS9908-HD Barcode Scanners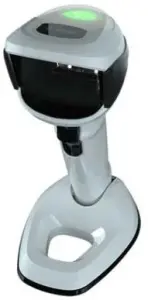 Manufacturer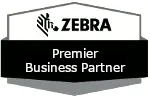 Corded, High-Density, General Purpose Barcode Scanner.
Scan Techniques - 1D & 2D High Density Area Imager.
Scan Range - from 1.1 in up to 3.7 inches Depending on Type & MIL size.
Interface Options - USB, RS-232, RS485 and Keyboard Wedge.
Withstand Multiple Drops from 5 ft. onto Concrete.
Warranty - Manufacturer Warranty Against Defects for up to 5 Years.
The Zebra DS9908-HD High-Density Barcode Scanner is a precision-engineered solution tailored for industries requiring exceptional barcode scanning capabilities, especially in high-density barcode environments like electronics manufacturing or pharmaceuticals. This scanner offers superior scanning performance with advanced high-density scanning technology, enabling it to decode intricate, small, and high-density barcodes with pinpoint accuracy. Its omnidirectional scanning feature allows for quick and efficient reading from various angles, reducing the need for precise alignment.
Zebra DS9908-HD Barcode Scanners - Options
All Options
Ready-to-Go Kits
Specs
Zebra DS9908-HD Description
The Zebra DS9908-HD High Density Barcode Scanner is a specific model of handheld hybrid barcode scanner manufactured by Zebra Technologies. It is part of the DS9900 Series of barcode scanners and is designed for use in a variety of industries, including manufacturing, logistics, and healthcare.

The Zebra DS9908-HD scanner is capable of scanning high-density 1D and 2D barcodes, including direct part marks (DPM), which are used in manufacturing and industrial applications for tracking and inventory management. It features advanced image capture technology, omni-directional scanning, and advanced motion tolerance, allowing for efficient and accurate scanning even in fast-paced and challenging environments.

Like other models in the DS9900 series, the DS9908-HD High Density scanner is available in both corded and cordless models, with a range of connectivity options including USB, Bluetooth, and Wi-Fi, making it easy to integrate into existing workflows and networks.

The Zebra DS9908-HD scanner is also designed for durability and reliability. It features a rugged design and is built to withstand regular use in demanding environments, including exposure to water and dust. It also features long battery life and quick-charging capabilities, minimizing downtime and maintenance requirements.

Another benefit of the DS9908-HD scanner is its ease of use. It features an intuitive user interface and can be configured for a range of applications, making it easy to integrate into existing workflows. It also includes Zebra's DataCapture DNA software tools, which help streamline configuration and deployment, and enable customization and control over scanner functionality.

Overall, the Zebra DS9908-HD High Density scanner is a reliable and efficient solution for businesses that require high-quality barcode scanning capabilities for high-density and direct part mark barcodes in a versatile and user-friendly package. It offers a range of features that make it easy to integrate into existing workflows and provide durable and reliable performance over an extended period of time.