DS3678-SR3U4210SFW - Zebra DS3678-SR Barcode Scanners
DS3678-SR Bluetooth Ready-to-Go Kit
. DS3678-SR 1D & 2D-Linear, Bluetooth Imager with Standard Range Scan Engine including Communication/Charging Cradle, USB Connector Cable, Power Supply and Power Cord. Color: Industrial Green.
1D Scan 2D Scan Bluetooth
$1,447.81
(Why Our Sale Price is Not Shown)
BarcodeBonanza's Sale Price is lower than Zebra suggests and the price can't be displayed until the item is Added to your Cart. Don't worry, you can easily remove it from the cart.
Manufacturer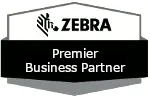 The Zebra DS3678-SR Standard Range Bluetooth scanner is a high-performance 1D and 2D barcode scanner designed for industrial and rugged environments. It uses advanced scanning technology to read barcodes with speed and accuracy, even if they are damaged, dirty, or poorly printed. The Zebra DS3678-SR scanner is built to withstand tough working conditions, with a rugged design that can handle multiple drops to concrete from up to 8 feet (2.4 meters) and is sealed to IP67 standards against water and dust. With a Bluetooth Radio Range of up to a 300 ft. radius, the Zebra DS3678-SR scanner is compatible with a wide range of industrial applications, including warehouse management, manufacturing, and transportation and logistics. It can easily integrate with existing systems, allowing businesses to quickly and easily incorporate the scanner into their workflows.